The Mother Daughter Show
The Mother Daughter Show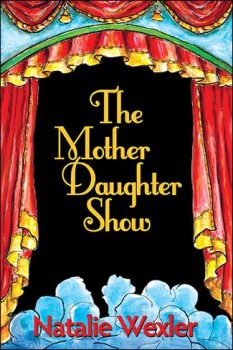 $14.95
$4.99
$4.99
At Barton Friends–a D.C. prep school so elite its parent body includes the President and First Lady–three mothers have thrown themselves into organizing the annual musical revue. Will its Machiavellian intrigue somehow enable them to reconnect with their graduating daughters, who are fast spinning out of control?
By turns hilarious and poignant, The Mother Daughter Show will appeal to anyone who's ever had a daughter–and anyone who's ever been one.
Praise for The Mother Daughter Show:
"Witty and wise throughout."
—Erika Dreifus, Quiet Americans
"A page-turner with a heartfelt, humorous touch."
—Rachel Simon, The Story of a Beautiful Girl
"A lively look at real grown-ups, alleged adults, and women-in-training."
—Susan Isaacs, As Husbands Go
"A terrific read. I laughed out loud."
—Susan Shreve, Warm Springs: Traces of a Childhood at FDR's Polio Haven
Updating...