Nobody Knows the Spanish I Speak
Nobody Knows the Spanish I Speak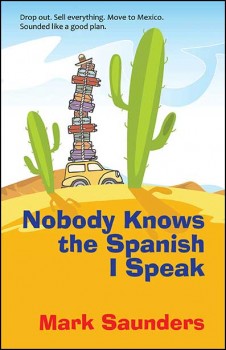 $14.95
$4.99
$4.99
In early December of 2005, the author and his wife, along with their dog and cat, packed up their 21st-century jalopy, a black Audi Quattro with a luggage carrier on top, and left Portland, Oregon, for San Miguel de Allende, three thousand miles away in the middle of Mexico, where they knew no one and could barely speak the language. Things fell apart almost from the beginning. The house they rented was as cold as a restaurant's freezer. Their furniture took longer than expected to arrive. They couldn't even get copies of their house keys made. They unintentionally filled their house with smoke and just as unintentionally knocked out the power to their entire neighborhood. In other words, they were clueless. Nobody Knows the Spanish I Speak is their story.
Praise for Nobody Knows the Spanish I Speak:
"Laugh out loud ... a breezy, delightful read!"
—Kathleen Gerard, award-winning author of In Transit
"Humor crackles on every page."
—Foster Church, Pulitzer prize-winning journalist & author of Discovering Main Street
"A full-course feast for head, heart, and funny bone."
—Rich Rubin, playwright
Updating...