Far From Home
Far From Home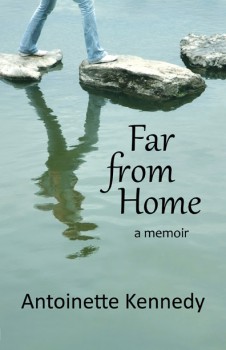 $14.99
$5.99
$5.99
Gifted storyteller Antoinette Kennedy draws us into the hidden heart of the convent. With remarkable candor, humor, and a respect for paradox, Far from Home charts her journey, from a youthful decision to leave family for enclosure through the discoveries that propelled her return to secular life.
Coming of age in a rural western town, Kennedy dreamed of a life beyond marriage and motherhood. Grounded in Catholicism, her own home was nevertheless an unpredictable place because of her troubled physician father. Inspired by a charismatic priest, Kennedy came to see a religious commitment as a path to noble action as well as an escape from home. Kennedy's riveting story is remarkable not only for its detailed depiction of convent practices, but also for its balance. Though she found peace in ritual and freedom in self-discipline, she grew increasingly discontented with the strictures of community and authority. Today Far From Home recounts the stages of her journey from a perspective lightened by quixotic humor and deepened by hard-won wisdom.
Advance Praise
Antoinette Kennedy's story "overlaps ... with my path as a secular man. She, too had to leave home, survive departure from a father's plan, suffer the collision of her hopes with the structures of community life, and try to keep up with the restless turnings of her own wild spirit.... Far from Home thrives with scenes that prickle in detail, and with the resonant music of close attention."
—Kim Stafford, 100 Tricks Every Boy Can Do: How My Brother Disappeared
"Gracefully, meticulously, Antoinette Kennedy writes of family and cultural influences that brought her into the convent and eventually led her out. A nun's story for our times—an American woman's story."
—Shirley Abbott, The Bookmaker's Daughter and The Future of Love
Updating...