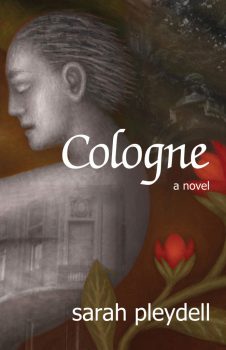 $14.95
$4.99
$4.99
It is England, 1960. The mercurial and debonair Jack Whitaker and his intellectual wife Helen welcome a young German woman, Renate, into their off-balance household as an au pair to their two precocious daughters. The girls can't wait to sink their teeth into this horn-rimmed, earnest foreigner. Neither, it seems, can their father. Cologne hangs on the cusp between post-war and swinging London as it documents the collision between war-torn history and the innocence of childhood.
Praise for Cologne:
"In Cologne, Sarah Pleydell has succeeded in animating her harrowing subject of a family's destruction with the most vivid, delicate, perfect details. This is a wise and subtle novel, masterfully written, as provocative as it is riveting."
—Joanna Scott, MacArthur Fellow, Pulitzer Prize Finalist, author of Follow Me
"This is a crisply and elegantly written short book, with memorable characters, that takes on big personal and historical themes. Set in the early 1960s in a still exhausted post-war Britain, it tells the story of a troubled English family whose lives are altered by the arrival of a German au pair. The stoic solidity of the mother, the breezy, handsome charm of the father, and the precocious curiosity of the girls are no match for this interloper and the history she represents. Indeed, the book, with wit and insight, shows that the values that served Britain so well during the war masked a lingering despair and sadness that couldn't keep up with a modernizing, changing Europe."
—Patrick B. Pexton, The Washington Post
"Cologne is a beautifully written, lyrical novel evocative of Virginia Woolf's finest work. At its center are the Whittaker sisters, as deeply tied to each other by love as by hate—Maggie still a child, Caroline on the brink of adolescence—both struggling to maintain the delicate balance between innocence and the precocious knowledge with which they are burdened. Theirs is a world not easily forgotten—it so mirrors the larger one in which most women still live."
—Evelyn Torton Beck, Professor Emerita, Women's Studies and Comparative Literature, University of Maryland, author of Franz Kafka, Frida Kahlo and the Healing Power of Art
"In Cologne Sarah Pleydell deftly manages to evoke the pain and confusion of childhood sexual abuse and its corollary, extreme family dysfunction, in elegant, finely wrought prose. This is a brave and haunting story that could not be more timely."
—Barbara Graham, author of New York Times best seller Eye of My Heart
"In her luminous novel, Cologne, Sarah Pleydell explores the ways in which a young girl's private sorrows and redemptions mirror the great historical forces of war and its aftermath. Coming of age just after World War II, Caroline Whitaker's family fragments, betrayals threaten to overwhelm her, and her very life depends on the courage she can summon in the ruins of her innocence. Cologne is subtle, evocative, and deeply moving, a book that has changed me as only the finest literature can, and must."
—Joyce Reiser Kornblatt, author, The Reason for Wings, White Water, Breaking Bread
Updating...