In the mid-1980's Sisters in Crime's (SINC) was formed by the well-known mystery writer Sara Paretsky and a small group of her female colleagues. SINC's mission was to help achieve equality for women writers in the genre, and to combat the growing tendency in mystery fiction to portray graphic sadism against women.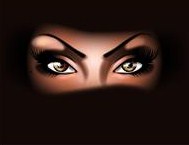 With regard to gender equality, it became clear that a stumbling block to success for female writers was getting books reviewed by national and local media. Paretsky had done the math: men's mysteries were being reviewed seven times more often than women's. And reviews are what generate "buzz," which jump- starts sales, which convert to national success. Hence, SINC created The Monitoring Project to chart the annual percentage of reviews of women mystery writers as compared to men. Each year the committee chooses the same sites for monitoring and analysis: major national newspapers, local newspapers, pre-publication review magazines, and last year for the first time, on-line book reviewers.
For 2012 the results were mixed. There was a modest increase in newspaper reviews of mysteries by women with The New York Times showing the largest increase, rising from 34% to 41%. However, the overall number of book reviews appearing in the Times, the Post, and other newspapers dropped by just more than 10%: in other words, since newspapers are reviewing smaller numbers of books, fewer women writers are getting noticed even though they gained in the percentage share of reviews. Similar results were reported from the other the other venues except for the on-line reviews. Even though the readership on-line, including blogs, is far smaller than that of newspapers, women mystery writers were reviewed more often than men.
Getting books reviewed is an arduous process, and oftentimes an unsuccessful one. The number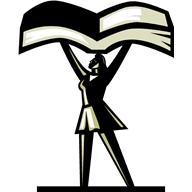 of books reviewed is declining, as noted above, at the same time that the number of submissions is growing. While we applaud SINC and its Monitoring Project, for a small publisher such as Fuze, which produces books by both female and male writers, the real issue isn't the gender of a writer so much as her or his level of renown. How many unknown writers from new presses receive reviews? When a promising review can lift the author, and our small press into the national spotlight, we continue to hope that it will be the quality of the book and not the "familiarity" of the author or the publishing company that will command the reviewers' attention.
To read the entire article with the comprehensive analysis of each venue, go to www.fuzepublishing.com and click on SINC Monitoring Project.
Read More
An esteemed group of Murderers met this past weekend in beautiful, bucolic Belgrade, Maine, to read chapters from their most prized crime novels.   Our own Karetta Hubbard was among them.  All are members of the New England Sisters in Crime,www.sincne.org.
Seated from right to left, Jayne Hitchcock writes non-fiction and specializes in cyber crimes and cyber bullying and read from her latest book, True Crime Online.  She volunteers with the U.S. Department of Justice Office for Victims of Crime, the National Center for Victims of Crime, and law enforcement agencies worldwide. She has worked with legislators in the drafting and passing of many of this country's Internet laws.
Janis Bolster, author, editor, and owner of Reck House Press in Bath, Maine, read from her book Doubles, which tracks a woman's investigation into the "accident" that caused her sister's death.  Carol-Lynn Rossel is a writer, photographer, designer, audio engineer and
composer with 26 published books to her credit, including 16 mystery anthologies with Isaac Asimov and Martin Harry Greenberg.  Her current work-in-progress is a tongue-in-cheek cozy mystery Sock Monkey Business, which combines her love for mysteries with the expertise she gained in the many years she spent as a toy designer.
Anne Morin, a former neuroscientist who now owns a B&B, read from her neuroscience thriller, Experiment One: Murder in the Lab.
And Maureen Milliken, lifetime journalist and current news editor of the central Maine daily newspapers Kennebec Journal of Augusta and Morning Sentinel of Waterville,  read from her amateur sleuth mystery, Cold Hard News.  Karetta rounded out the panel by reading from Satan's Chamber, Fuze's first published novel.
Read More