Fuze Publishing is a boutique press committed to well-crafted storytelling that crosses cultures and has the power to educate and change minds.

Walter Bennett,
author of Leaving Tuscaloosa
Award-winning thriller shines the spotlight on the issues of racial prejudice and discrimination, helps further crucial nationwide dialogue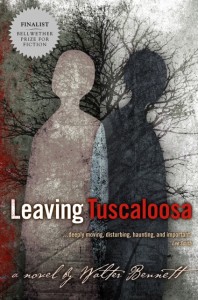 In today's racially charged political climate, the conversation sparked by the major motion picture Selma continues with the stunning debut novel from Southern-based writer Walter Bennett, Leaving Tuscaloosa.
Bennett's story serves as a vivid prequel to Ava DuVernay's film: imagine Alabama, the sultry summer of 1962—three years before Martin Luther King Jr. led his heroic, nonviolent marchers across Selma's Edmund Pettus Bridge. Two young men, one white, one black, stumble into their destinies as the world erupts beneath their feet.
Richeboux Branscomb's journey begins with a stupid mistake one night in a rattletrap Ford on a dusty road. Acee Waites' begins with a missing brother and a ruthless sheriff's search party. Propelled along separate tracks through thirty-six hours of racial turmoil, these estranged boyhood friends encounter tenderness and cruelty, erotic passion and murderous rage. Then amid the spreading fires of racial violence, their paths converge in a terrible, riveting climax. The book weaves in elegant prose the life-threads of two men segregated by race but alike in their familiarity with aspiration blunted by loss.
Author Walter Bennett has won the 2015 Alabama Author Award in the category of Adult Fiction for Leaving Tuscaloosa, a book that both "touched and informed" the awards committee. The book was also a 2010 finalist for the Bellwether Prize for unpublished narrative, a nationwide competition founded by Barbara Kingsolver for narratives that foreground issues of social change.
Since its publication by Fuze, the book has earned praise from authors Lee Smith, Elizabeth Spencer, and Craig Nova, who called the novel "unstoppable," "compelling," "important," and "haunting." Indeed, through media coverage and Mr. Bennett's personal appearances, this wrenching story has become a literary phenomenon throughout the South.
If you were moved by the film Selma, then you will be riveted by the book Leaving Tuscaloosa.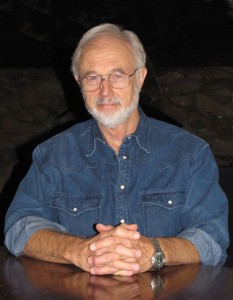 Walter Bennett is a former lawyer, judge, and law professor who lives in Chapel Hill, North Carolina. He has published short fiction in both print and online journals, essays, numerous articles on the law, and the highly acclaimed book The Lawyer's Myth: Reviving Ideals in the Legal Profession. His short story "Snapper" is nominated for the 2015 Pushcart Prize. Walter is a native of Tuscaloosa, Alabama.