Fuze Publishing is a boutique press committed to well-crafted storytelling that crosses cultures and has the power to educate and change minds.
The Fuze Teen Poetry Contest Is Here!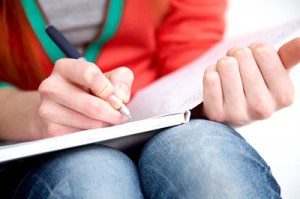 Know a teen who loves writing poetry? In honor of National Poetry Month, we're sponsoring a poetry contest for students in grades 9 through 12, ages 14 through 18. We're accepting any original work, but if poets need some inspiration they can base their poem on one of three amazing photographs provided by Jerry Klepner of JDK Photo Art. Entries will be judged by a panel, and the top three entrants will receive gift cards and Fuze books! Their work will be featured in our newsletter, posted on our website, and highlighted on our Facebook page. Click HERE for more details and complete contest rules. Submissions are being accepted all this month! Winners will be announced in May. Good luck—we can't wait to read some creative "fuzions" of photography and poetry!​

James Sulzer,
author of The Card People
Sulzer charts a journey into the unknown, dramatizing the possibilities of nanotechnology with exciting clarity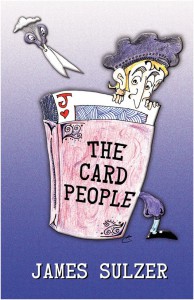 After the mysterious disappearance of his father, twelve-year-old Paul Kapadia begins to notice something very strange about the deck of playing cards that he and his father, a genius MIT scientist, had used for their nightly card games. The cards seem to be moving on their own … but how? And why? This adventure novel for middle-graders, which unfolds at the intersection of nanotechnology and magic, will rivet readers with its vibrant blend of science fiction and the challenges of coming of age in a diverse world. Accompanied by an extensive Reader's Guide and Study Guide!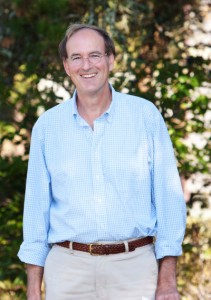 James Sulzer, author of The Card People and the critically acclaimed The Voice at the Door, lives on Nantucket Island, Massachusetts, where he taught reading and writing to students in grades 5-8. A graduate of Yale University, where he was a Yale National Scholar, he is also the author of Nantucket Daybreak (Walker and Co.) and the memoir Mom Comes Home. He has produced countless Sonic IDs for National Public Radio, some of which aired on Ira Glass's This American Life.
Praise for The Card People from young readers:

"The Card People is a wonderful book, filled with action, adventure, betrayal, heartwarming moments, brotherly love, oh-my-gosh-I-can't-believe-that-just-happened scenes, laugh-out-loud scenes, and some romance." —Luci
"It is the first in the series, and is sure to be an instant best-seller. There are many twists, mysteries, and surprises around every corner! This book would be great for people grades 4–8, but also for high-schoolers and adults too!" —Sophie
"I think that someday, this book (or should I say these books) will be passed around for generations to come. I love the characters, the plot, just the whole book!"—Skyler
"Sulzer's new novel is a captivating and interesting read that will keep you on the edge of your seat from beginning to end. A royal flush!!" —Nathaniel
"The book can be read by both boys and girls and equally loved. This book is another version of The Indian in the Cupboard but has more depth. The story is as much about a family crisis as it is about a science experiment that went terribly wrong." —Mia
"The Card People is a fantastic amazingly stupendous book by James Sulzer … This story is about a deck of cards that comes to life and changes the life of Paul, Nim, Sam, and Lex forever, as in danger, adventure, and twists in the plot. I would give this book a 5 out of 5 star review." —Antoine